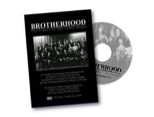 Due to continued pandemic restrictions, for the second year there was no award ceremony at the Creative School in November.  
For the Rho Alpha Kappa Alumni Association award there is one recipient who received $3,630 – Mackenzie Kruger is in the Split Media track at The Creative School (RTA School of Media).
The Rho Alpha Kappa Alumni Association Award is in its 22nd year and is made possible by an endowed fund established by the association and administered by Ryerson University. The fund approaches $130,000 and ensures annual student awards in perpetuity.
BROTHERHOOD is a intimate and amusing look at fraternity life at Ryerson in the 50s and 60s, the Brothers' commitment to build a legacy and the friendships that endure to this day.

BROTHERHOOD is available on DVD. Send us an email if you would like a free copy.
In the late 1960's Hal Arthur (President of Rho in 1959), wrote The Early Days of Rho Alpha Kappa - a detailed and light-hearted look at the fraternity life at Ryerson. To receive a PDF of The Early Days of Rho Alpha Kappa - (38 pages), send us an email request.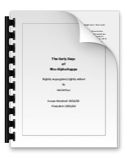 Ryerson fraternity
celebrates 60 years

In October, 2018, around 40 Rho brothers and friends celebrated 60 years of Rho Alpha Kappa at Ryerson. For the full story and more pictures, please goto Rho@60.
Rho appreciates the ongoing support of Alumni Relations, Ryerson University.
Well, after two years of no-Golf, we're delighted to announce that RhoGolf '22 on the books and ready for a lot of golf fun.  Date is set for Saturday, July 23 at Erin Heights Golf Club.  18 holes of golf and a sumptuous dinner – and a lot catching up to do.
So mark the date on your calendar, and let us know that you plan to attend.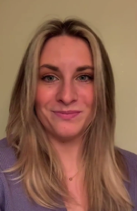 2021 Rho award recipient
Mackenzie Kruger